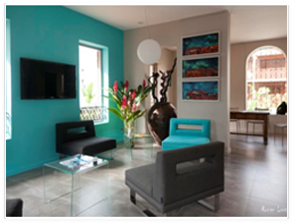 Thursday to Saturday : 19:30 – 21:00

Indoor Lounge of the Villa

Reservation N° :

05 94 25 75 70
In the indoor lounge of the villa Ker Alberte, follow your appetite and taste an Assortment of Tapas with a fresh drink!
Homemade Foie Gras, Beef or Shrimps Brochettes, Assortment of cold meat, sausage & cheese…
Discover the french charcuterie of E. CHAVASSIEUX, a real craft sausages maker!
We invite you to share a real convivial & peaceful time!